2020 looked a whole lot different than we expected but our Tour de Pier spirit didn't stop. While we couldn't ride together in person, we never gave up in the fight to cure cancer!
Thanks to your support, the three Tour de Pier charities continued to provide crucial support for patients and fund groundbreaking research. As we get ready for Tour de Pier 2021, let's take a moment to celebrate all we have been able to do in 2020 thanks to your support. Our programs and research are made possible because of your fundraising and generosity. We can't wait to see what we can accomplish together in 2021!
---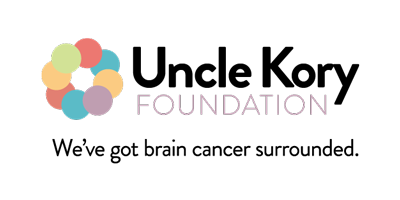 The Uncle Kory Foundation
Thanks to the support from the Tour de Pier, the Uncle Kory Foundation was able to maintain its commitment to funding research to progress the understanding and treatment of brain tumors. We continued our research at UCLA with Timothy Cloughesy, M.D and David Nathanson, Ph.D., making significant progress with their project to develop therapeutic approaches for glioblastoma (GBM), known for its resistance to chemotherapy and radiation. This and previous seed funds from UKF, has led to the development of a potent, brain penetrant drug that fights the epidermal growth factor receptor (EGFR). A new drug has now been licensed by a leading biotech company and is included in an Investigational New Drug application path for first-in-human trials beginning in late 2021/early 2022.
We were also able to maintain our funding for our yearly Seed Grant Program, where we were able to fund 4 new researchers and renewed a 2nd year grant for a 2019 awardee. In 2019, we began funding the work of Dr. Vidya Gopalakrishnan and her research team at MD Anderson who study the origins of pediatric brain tumors. The focus of their current research is a lethal brain tumor called diffuse intrinsic pontine glioma (DIPG), for which there is no cure. Her team has identified how the H3K27M mutation, seen in 80% of DIPG tumors, causes uncontrollable cell growth. They are currently working to pinpoint clinically relevant drugs to which DIPG tumors harboring the H3K27M mutation are uniquely sensitive. The data generated during the coming year is expected to facilitate the initiation of a clinical trial and hopefully, change the standard of care for this terrible disease.
---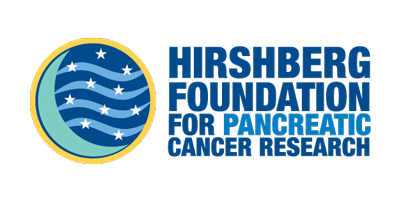 The Hirshberg Foundation
In 2020 the Hirshberg Foundation made great strides in research while providing new ways for us to support our patients and their families.
In May, we received the great news that our UCLA research team was awarded $5.75 million from the NIH to work on three collaborative projects to study the role of obesity & inflammation in pancreatic cancer. In November, we announced a first-of-its-kind collaborative Seed Grant to investigate how inflammation from chronic pancreatitis promotes tumor growth. We are optimistic that the future holds great strides for advancing early detection, prevention, and treatment options for pancreatic cancer!
As soon as we realized gathering in person was not an option, we found knew new ways (hello Zoom!) to deliver patient and family support. Our Patient & Family Webinars, a new monthly series that began last April, provides a space for pancreatic cancer patients & caregivers to learn from top medical professionals, share their stories and connect with one another. We have over a dozen amazing videos in our resource library and continue to host new webinars each month.
---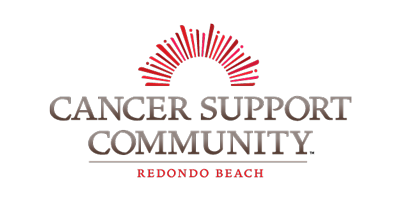 Cancer Support Community Redondo Beach
In March of 2020, CSCRB moved all support groups, workshops and wellness classes to an online platform (Zoom again!). Cancer is a difficult disease under the best of circumstances and our services have been more needed throughout this pandemic than ever. Our cancer patients and their families are under extreme stress with heightened anxiety about being immunocompromised, having rescheduled cancer appointments, fearful for exposure during cancer treatments and being at high risk for COVID, all in addition to the normal stressors of a cancer diagnosis. The group therapy and healthy lifestyle classes provided by CSCRB are invaluable to helping reduce cancer participant's anxiety and stress during this uncertain and devastating time to be dealing with cancer.
Your generous support has allowed our virtual programs to provide hope, healing and comfort to cancer patients and their loved ones. We helped 1,228 cancer participants with over 15,500 online visits consisting of 1,578 healthy lifestyle classes, 807 individual counseling sessions, and 105 educational workshops all for free. Cancer does not stop during a pandemic and in 2020 we welcomed 443 newly diagnosed individuals to our community without ever having stepped foot in our center. This is a huge change after 34 years of providing 100% in-person services. No matter how we interact with patients and families, thanks to your support, we are dedicated to ensuring no one faces this disease alone.
---
It is thanks to you that our three charities have been able to continue their important work. Our research and patient programs are made possible because of your participation, fundraising and generosity. We are busy planning for both an in-person and virtual Tour de Pier 2021 – we hope you'll join us!