Being on the opposite coast from my mom while she was going through her pancreatic cancer treatment made me feel helpless. When I discovered the Tour de Pier, I immediately signed up and put my energy into fundraising to help make a difference.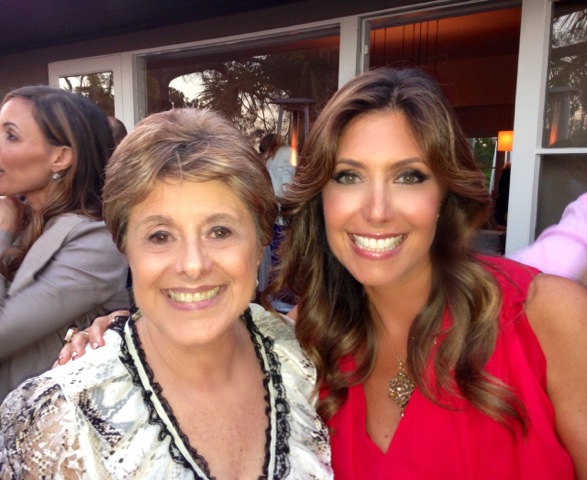 The last time I saw my Mom before she was diagnosed with pancreatic cancer was Thanksgiving 2013. My parents, siblings, and aunt all came in from New York to visit us in LA for the week (my husband, two children and I recently moved here in July of 2012)! We went to the Getty, LACMA, walked the boardwalk in Santa Monica, enjoyed a big Thanksgiving dinner and spent lots of quality time with each other. Only two months later, January of 2014, my Mom was having some digestive problems that were originally diagnosed as "pacreatitis." After further testing, the Dr. found a small tumor at the head of her pancreas. The news was devastating—yes, this is pancreatic cancer.
 I immediately researched everything I could about this type of cancer—the information was mostly negative and difficult to digest. Being on the West Coast and feeling helpless, I was so thrilled to find the Hirshberg Foundation for Pancreatic Research and that there was a fundraiser (Tour de Pier) that I could participate in to help make a difference. I quickly signed up and put most of my energy into fundraising for Team Marlene.
So much was going through my mind at the time–is this a death sentence? Can she beat this? What stage is she at? What can be done to control this cancer? What do we do now? Within one week, she was seen by some of the best Dr.'s at Memorial Sloan Kettering in NYC and was immediately scheduled for the Whipple procedure as her cancer was staged at 2B. If you are a candidate for the Whipple, it usually means the cancer has not spread to other organs and that they may be able to help prolong your life with this aggressive operation. Here's how the Whipple works: Part of the tumor in the pancreas will be removed, all of the gall bladder, part of the stomach and intestines. Then everything is reconnected again. It's quite a grueling surgery and the recovery is brutal. My Mom handled the surgery very well and even walked around a bit the next day following her surgery. The worst of the recovery was yet to come. Was this procedure worth it? I kept asking myself this question. What would her quality of life be like now?\\
We were first told that the cancer was stage 2B meaning that the cancer did not spread to the organs but may have spread to the lymph nodes. Unfortunately, once they got my Mom into surgery, they saw that the cancer in fact did spread to the liver. Once the cancer is metastatic and moves into other organs, it's considered stage 4. This discovery was very disappointing news for all of us. We just had to stay positive, and take each day one at a time.
The next challenge was to select a treatment plan. Was it chemo, radiation, holistic, clinical trial? What is the best way to attack her cancer? After a TON of research, we wanted to get my Mom into a clinical trial. There was one at Sloan Kettering that was having some success in keeping pancreatic tumors at bay. We pursued this trial, she qualified, and was admitted. The cocktail of drugs used is something called M402 (similar to a blood thinner) with Gemcitabine and Abraxane (chemo treatments). All of these drugs have difficult side effects. She also goes for a Neupogen shot each week to stimulate her white blood cells and takes several pills a day to aid with digestion. Acupuncture and other holistic treatments have been helpful to her as well.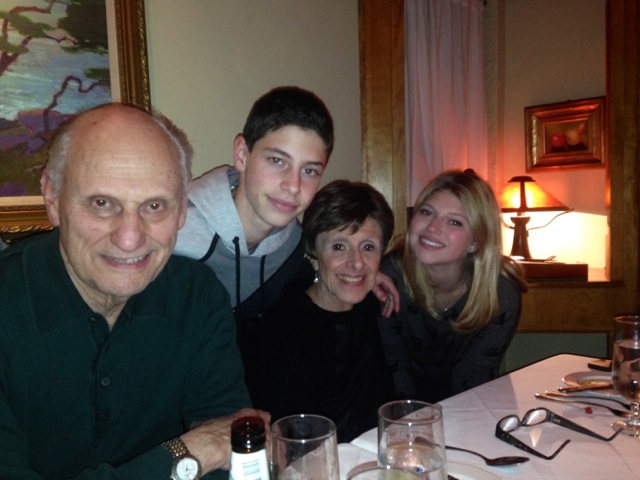 My Mom like so many other pancreatic cancer patients had to adjust to her new normal. Her diet is very restrictive and she lost over 30 lbs over the past year. She never knows if she is going to have a "good" day or a "bad" day in terms of her cramps, gas and other unpleasant effects from the cancer, the chemo or the Whipple. She is not able to drive because of the neuropathy in her hands (side effect from the chemo) and relies on my Dad and friends to help her do all of her errands. And, of course she lost all her hair and wears a wig now. It's been very difficult for my Father as it is for all spouses of stage 4 cancer patients. My Mom is a fiercely independent woman who did so much on her own so this has been quite an adjustment for both of them. My Dad has been extremely helpful–she is very lucky to have him and such an amazing group of supportive family and friends.
It's been over a year now and my mother is doing well and has a decent quality of life. Some days are better than others and we hold our breath before each big scan (the last one actually showed major shrinkage of the tumor in her liver). She is exercising a few times a week and stays busy shopping, playing cards, going to movies and shows. She travelled to visit us in LA for the holidays and surprised everyone with her endless energy and zest for life. I am thankful for each and every moment shared with my mother and pray that scientists will soon find a cure for this horrible disease.
– Melissa Meyers, Team Marlene